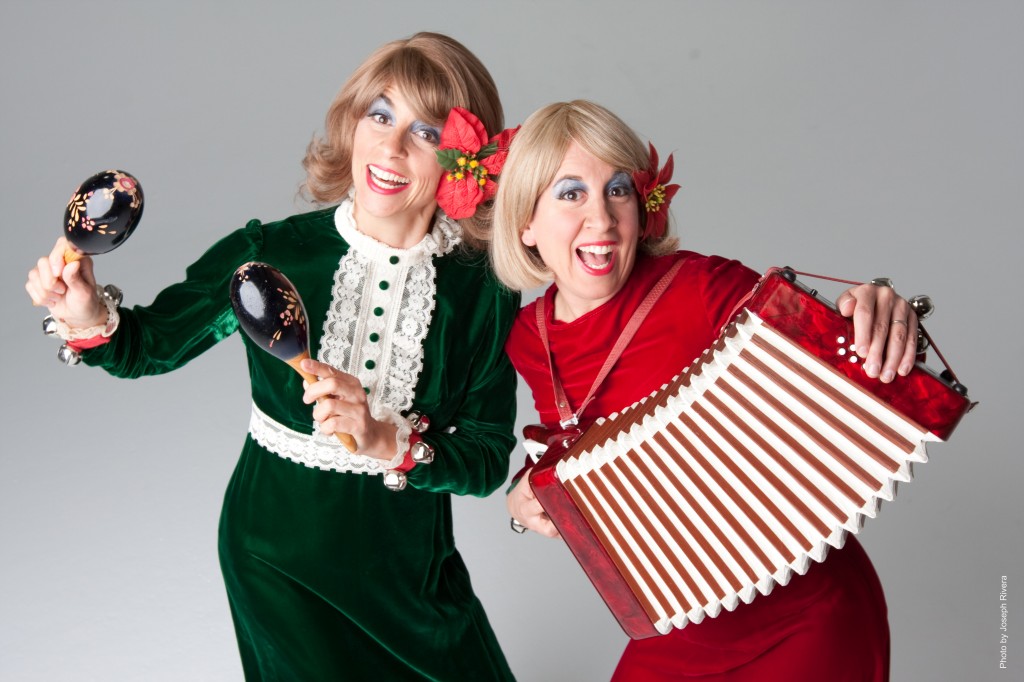 October 2017
Hello Everyone!
Ooofda! It's that's time of year to grab your seats on the wackiest Holiday Sleigh Ride of the season with your favorite singing sister duo from Minnesota!  We're darn-tootin' thrilled to be performing our holiday show once again at the world famous Duplex in NYC's West Village!
You betcha we'll getcha in the holiday spirit with side-splitting laughter to the rafters and holiday tunes that'll make your heart croon!
Us busy Minnesota moms will be in the Big Apple for 2 shows ONLY!  So get your tickets TODAY!
In other news…
Ooh geez – check out our Vickie & Nickie Flickies!  Vickie & Nickie Flickies are super short, fun videos about life with your favorite multi-instrumental, singing housewife sisters from Minnesota!
Click below to see our first flickie and subscribe to our YouTube Channel, follow us on Instagram, and like us on Facebook to keep up to date on our latest flickie!
Here's another video clip of us gals doing one of our favorite tunes!
Check our website often and sign up for our email list below to get the latest info on what's next for Vickie & Nickie,  you betcha!
Thanks so much for your continued support!  We hope to see you real soon, you betcha!!
xoxo,
Vickie & Nickie